Modular homes are prefabricated houses that are built at a factory and then transported to your home site where they're assembled by a crew of workers. They present an interesting investment option, because they are an affordable option to a traditionally built-home.
Why Should You Buy A Modular Home?
There are several reasons why people choose to invest in an affordable modular home. One reason is that they save money. These homes are usually cheaper than traditional homes, so you'll pay less upfront. Another reason is that modular homes are eco-friendly. They use fewer materials and energy than traditional homes, so they tend to be better for the environment.
Are Modular Homes a Good Investment?
Modular homes are a good investment. Their value is tied to the general real estate market like traditional homes. If you choose to invest in modular homes, you will find little to no difference in their resale value compared to other homes, as prices rise in your market so will your home's value. Just like stick-built homes, not all prefabricated homes are a good investment. You must still do your homework as not all manufacturers are alike.
They are built at a factory so the cost of materials is already available and the workers are already onsite. They are therefore a lot cheaper to construct than traditional homes. Many of these homes are built in large batches in the same place so the manufacturer can take advantage of economies of scale.
Most construction is done indoors. Homes are often built in 10 to 12 weeks.The modules are brought to the home site and placed together quickly into a complete home
The Big Myth.
Factory-built housing is often associated with being less expensive and thus not of the same quality as a traditionally built home. but it is a false impression. Modular homes are actually built to a high-quality standard and it is the assembly line process that makes them less expensive than a custom-built home.
Modular Homes Are a Good Investment
When you invest in modular homes you are getting a quality-built home that is less expensive than a traditional home. This is because the homes are constructed in factory environments and are shipped to the job site.
Mass-produced homes are less expensive to build than a home built on a site. Modular homes are mass-produced in factories and then brought to housing sites. They cost 10% to 20% less than site-built homes, but the savings could be far greater than that. As the price of land is rising and the demand for homes increases, modular homes may be a great investment opportunity for both homeowners and investors.
It is becoming increasingly difficult for people to afford a home in this market. If you are in the same boat, consider a modular home.
There are a plethora of reasons to buy a modular home; the primary reason being that they are cheaper to build than traditional homes. You need to consider the quality of the homes as well as how long they will last. According to the real estate technology company HomeLight, 90% of prefabricated homeowners are satisfied with the product.
A modular home is much faster to build. You don't have to worry about weather slowing the construction down because much of the build takes place indoors. Once the modules have been completed and delivered to the homesite, they can be put together quickly and efficiently to complete the house.
What Is a Modular Home? What Does That Mean For Me?
There are several benefits to buying a modular home.
Modular homes are affordable. You can buy a modular home for much less in this market.
There is no need to hire an architect because modular homes come with pre-designed plans.
Modular homes are potentially more eco-friendly because they're often constructed using recycled materials.
A modular home is customizable. You can choose the size, layout, and features of your home.
They are energy efficient. They use less electricity than traditional homes, reducing not only your cost of energy but also your environmental footprint.
Modular homes are durable. They can withstand extreme weather conditions.
Modular homes are safe. They meet safety standards set by the U.S. Department of Housing and Urban Development (HUD).
Modular homes are much faster to build.
Drawbacks Of Buying A Modular Home
There are some drawbacks to buying a modular home as well.
First, modular homes aren't suitable for everyone. Although many customizations are available, if you want total customization to create the home of your dreams, you may find your options too limited. A custom, traditionally built home (with a large price tag) might suit your needs better.
Most people who purchase a modular home today buy a new build, not a resale. Resales are available but can be difficult to find.
Modular homes may difficult to sell. Buyers sometimes assume they are not well built. Check with a realtor in your state to learn more about your investment
Buying a modular home is similar to having a custom home built. The land and foundation need to be prepared and leveled. There is some electrical and plumbing work required and appliances don't often come with the house. The whole process from buying the land to completing the home can take 4 to 10 months or more.
Modular homes are banned in some areas of the US and some HOAs prohibit them. In these areas, you may have to get local approval to build one. Check your local zoning laws to see whether a modular home is allowed in the area you're looking at.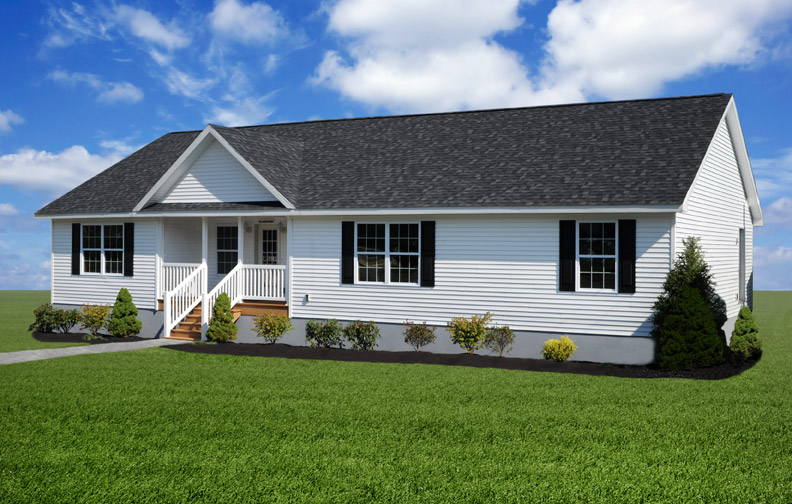 Modular Homes Are an Opportunity for Investment
Owning a home is important as it provides you with the security and stability of a fixed asset. However, there is no denying that house prices have skyrocketed post-pandemic. Modular homes might be a good option for you if you are considering a property with a lower price tag. The good news is that these homes are built in a quicker manner than traditional houses and are often cheaper.
A modular home can be an economical choice when it comes to home building. They can be assembled into a form that can be virtually indistinguishable from stick-built homes. They can have full foundations and basements.
Shorten Homes is a dealer of modular homes in the Scranton, PA area. We will deliver a home to your property or help you prepare your property and foundation to get it ready to set one of our homes on. We are family owned, and have significant experience with over 5000 placed in Pennsylvania and New York.